¨The United States is saturated with weapons and it does not need additional nuclear weapons.¨the former Congressman Ron Paul said in reference to the very likely withdrawal of Donald Trump the Intermediate-Range Nuclear Forces Treaty while making an statement to the Russian RT mass media.

Ron Paul stated that the very likely withdrawal from that treaty signed in 1897 would not improve the U.S. security at all.
According to that former Republican Congressman for Texas State, his nation will justify the accumulation of nuclear weapons under the pretext that China was also militarizing itself.

¨We have enough weapons not only to destroy ourselves but also to destroy the word ten times. We should not be worried due to a lack of weapons.¨ He added.

Trump's Announcement

On the last October 20th, Trump announced the very likely possibility about the withdrawal of the aforementioned treaty with Russia in a political meeting in Nevada State.

The agreement forbids the United States and Moscow the possession, production and tests of nuclear missiles tests with a range among the 500 to 5.500 kilometers. It was reached in 1987 between the then president of the United States Ronald Reagan and the Soviet Mijail Gorbachov and that was the key aspect in relation to the easing of tension between the two powers, during the then Cold War period.

Russian sources accuse the United States to use a blackmail to achieve concessions after Trump's announcement about his nation's withdrawal from that treaty.

Putin and Trump Meeting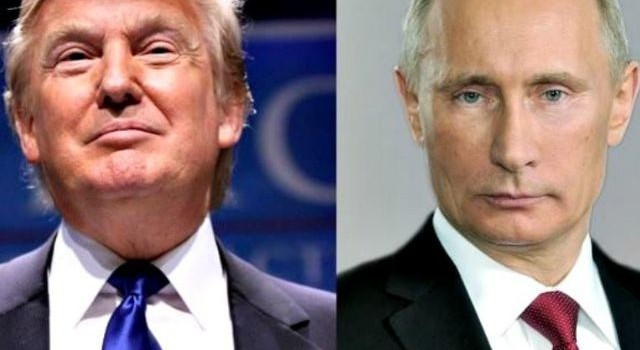 The United States and Russia reached a preliminary agreement about the meeting between the president Donald Trump and Vladimir Putin to be held on November 11th in Paris, said the political advisor of the Kremlin.

Yuri Ushakov expressed to the reporters that Putin and Trump's national security advisor, John Bolton, who had some meetings with Moscow on Tuesday, confirmed a preliminary agreement in relation to the two heads of states gathering in Paris.

According to Xinhua news agency, the Defense Minister of Russia, Sergei Shoigu, asked for solving many global issues, along with the mutual effort by Moscow and Washington.