Reports issued from the nation have the alleged "higher democracy of the world," where the five percent of the world population lives, imprison the 25% of the inmates of all over the world. The alarming number shows that one out of four inmates is American.

The related statistics do not stop there because the 60 % of the prisoners is subjected to forced labor by the own prison system and the 44% of that nation's incarcerated teenagers have been victims of the use of force by their jailers and that hard reality is admitted by the U.S. Department of Justice.

Other date show that more than two million of inmates in the United States, the 39% of them belongs to the black people, a rate even higher to the years of the inhuman racial segregation.

In the United States, which is a nation that has not ratified the International Convention of Human Rights on Children, all the states allow that the minors to be judged as adults under certain circumstances and there are thousands of children who are in prisons or detain centers for adults people.

The U.S. aberrant behavior is not only shown against its internal prison population but also its inmates who live in U.S. prisons out of the nation which are sadly famous for their embarrassing and terrifying history.

One of the most sinister chapters of the political history of the United States is the case of the Abu Ghraib prison in Iraq where the most painful and humiliating tortures were carried out since 2003 by the U.S. military army.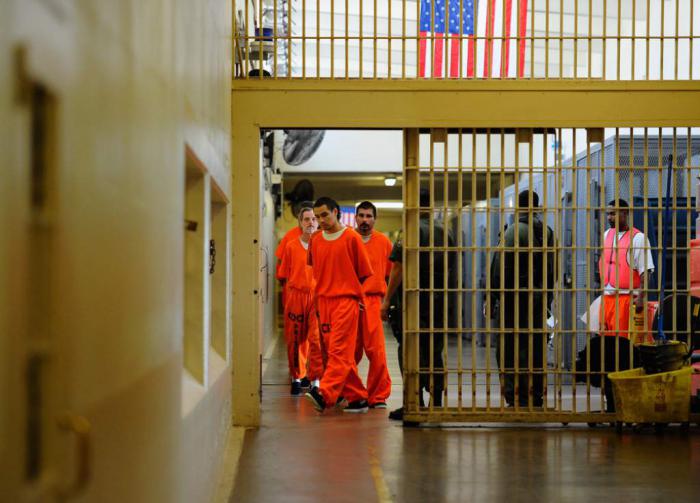 In addition, the prison center that is located in the illegal naval station in Guantánamo, which the United States keeps against the will of the Cuban people, has experienced disgraceful horror histories.

Even the U.S. Press admits that nation's prisons are mainly a business, taking into account that many ones were privatized. The penitentiary policy of the United States is a key mechanism of its economic system and their inmates work for corporations which make millionaire sums, besides, there are analysts who talk about the slavery in the XXI and a despicable exploitation.

Certainly and while the United States supports or conceals some of the biggest and scandalous outrages carried out against the human rights in its own territory and the world, that nation pretends cornering Cuba through the use of a deceptive campaign of slanders planned to justify an unfair and criminal policy that does not have any support.

That nation left the Human Rights Council to prevent that institution's scrutiny on its violations inside and outside its territory. Therefore, it should never pretend trying to give lessons on human rights to Cuba.