Humanitarian Aid Reaches Starving Towns in Syria
Written by telesurtv.net

Published in

World
Featured
Aid has finally reached some of those in need after the Syrian government and rebel forces agreed to allow help to come to besieged towns.
Aid convoys from Lebanon have reached three towns in Syria where thousands have been trapped for months without food and medical supplies.
According to the humanitarian organization Doctors Without Borders, at least 28 people died of starvation in the town of Madaya, besieged by government and allied forces for the last six months.
The World Health Organization on Tuesday asked the Syrian government for permission to conduct a "door-to-door" assessment of medical needs in the town, where 300 to 400 people are reportedly in need of immediate medical attention.
The aid convoys that arrived Monday, arranged by numerous international organisations, were allowed in as the result of an agreement between the government and rebels.
#Syria: @UN and partners get relief convoy to starving residents of besieged town of Madaya http://bit.ly/1Po9mMw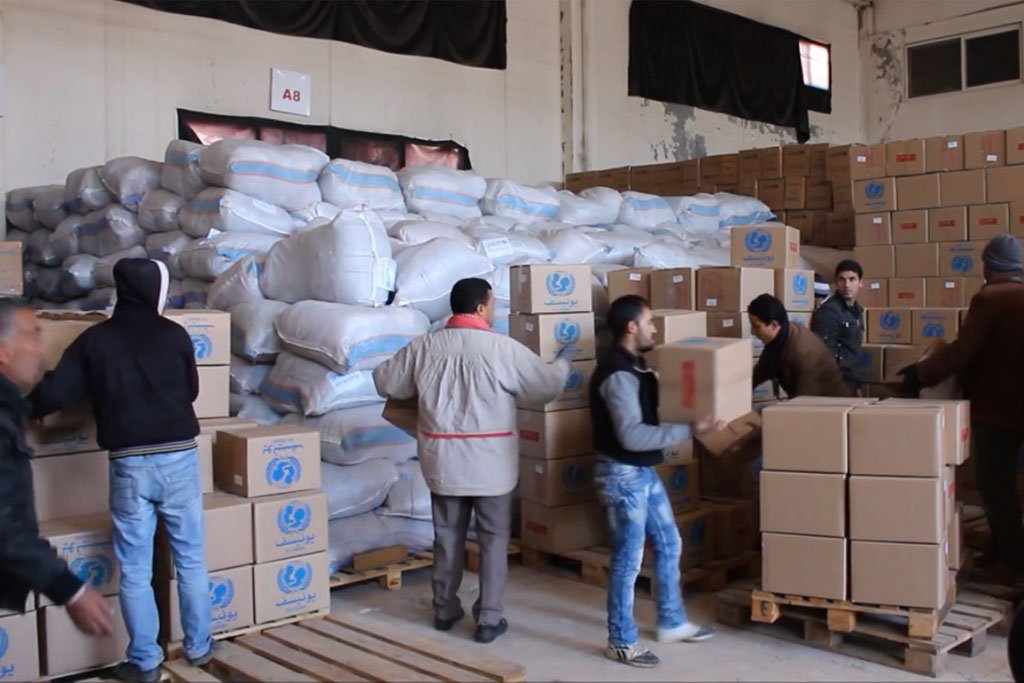 Trucks carrying food and other supplies first arrived at Madaya, located west of Damascus and close to Syria's border with Lebanon.
Yacoub El Hillo, the U.N. resident and humanitarian coordinator in Syria, was in Madaya to oversee the operation to distribute food to over 40,000 people.
"We have seen with our own eyes severely malnourished children. I am sure there also malnourished older people and it is true they are malnourished, and so there is starvation," he told Reuters by phone from Madaya.
Later in the day aid convoys reached two villages in Idlib province, al-Fouaa and Kefraya, where 20,000 people have been besieged by Jaish al-Fatah, a collective of opposition groups that includes Ahrar al-Sham and al-Nusra Front, since March 2015.
"Heart-breaking to see so many hungry people" -UNHCR Rep. in Syria as trucks entered #Madaya http://bit.ly/1Ry54bP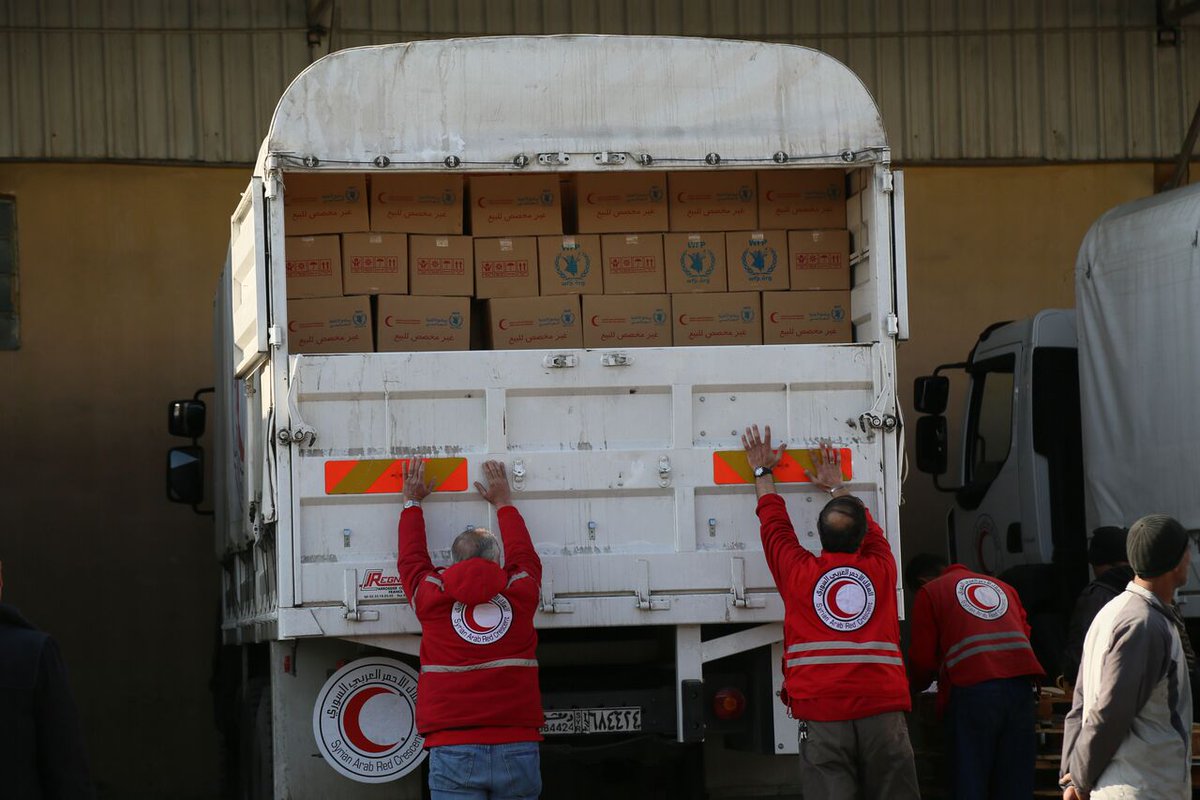 El Hillo also said aid workers had also seen cases of starvation in the ransacked villages.
According to the UN refugee agency (UNHCR), 49 trucks carrying essentials such as food and clothing arrived in the towns.
"The first four trucks, carrying essentials including blankets and food packages of rice, oil and lentils were allowed into the town, where volunteers began unloading them in the dark, watched by groups of hungry people, including children," the agency said.
Despite the convoys being welcomed by many, Marianne Gasser, a spokesperson for the Red Cross delegation in Syria, warned that supplies need to be consistently delivered to besieged towns across the country in order to combat the lack of food supplies.
"This is a very positive development. But it must not be just a one-off distribution. To relieve the suffering of these tens of thousands of people, there has to be regular access to these areas," she said.
El Hillo told Reuters that are least 400,000 Syrians live in besieged areas, half of whom are in Islamic State-controlled areas in the northern province of Deir Zor and the rest mainly in rebel-held areas in southern suburbs of the capital, Damascus.
According to the monitoring group Siege Watch, however, the total number of people living in besieged areas of Syria is over one million.