'We'll fight ISIS until its complete annihilation' – Russian FM Lavrov after Kerry talks
Written by RT

Published in

World
Featured
Islamic State and the Nusra Front won't be part of the proposed Syrian ceasefire as the fight against the jihadists will go on until their complete annihilation, Russian FM Sergey Lavrov and his US counterpart, John Kerry, agreed during talks in Zurich.
"The main thing is that we came to an unambiguous conclusion that the UN Security Council Resolution 2254 will remain the main basis for us to move forward," Lavrov told journalists in the Swiss capital.
During the negotiations, the two diplomats "discussed practical steps to ensure the conditions for a ceasefire" in Syria in accordance with the UN resolution, the Russian foreign minister added.
The truce "wouldn't apply to terrorist organizations Islamic State and the Nusra Front (Jabhat al-Nusra)," he stressed.
"They can't be subject to an agreement on a ceasefire as they remain our enemies. And we'll continue to fight them until their complete annihilation," Lavrov stressed.
READ MORE: ISIS may 'turn guns' against Israel, Jordan amid failures in Syria – IDF chief
The foreign minister also told Kerry that Moscow "is ready to coordinate with the US-led coalition" regarding Russia's humanitarian assistance in Syria.
The participants of the talks "reaffirmed the need to deal with the humanitarian problems in Syria," he said.
BREAKING: Russian army launches humanitarian op in Syria - General Staff http://on.rt.com/71wd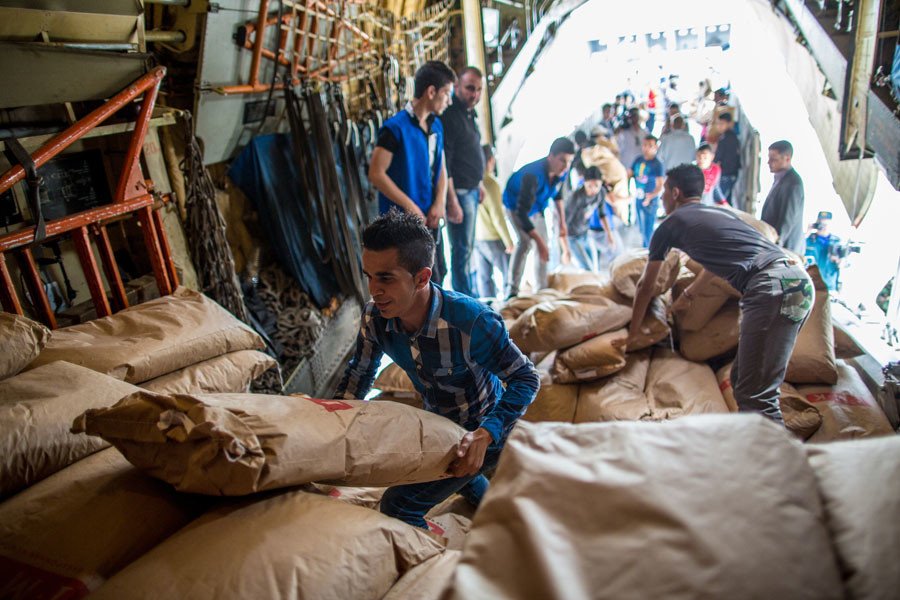 Lavrov said that he assured his counterpart that the Russian Air Force is taking into account the UN and Red Cross programs in Syria as they conduct their humanitarian operation.
The Russian military launched a humanitarian operation in Syria last week in order to supply food and essentials to the residents of besieged towns and villages.